We here at the Downtown Natchez Alliance are going through a two-year process to establish "best practices" for national Main Street accreditation.
Today, we participated in a workshop with Jennifer Lay of Mississippi Main Street and Lisa Thompson of Main Street America.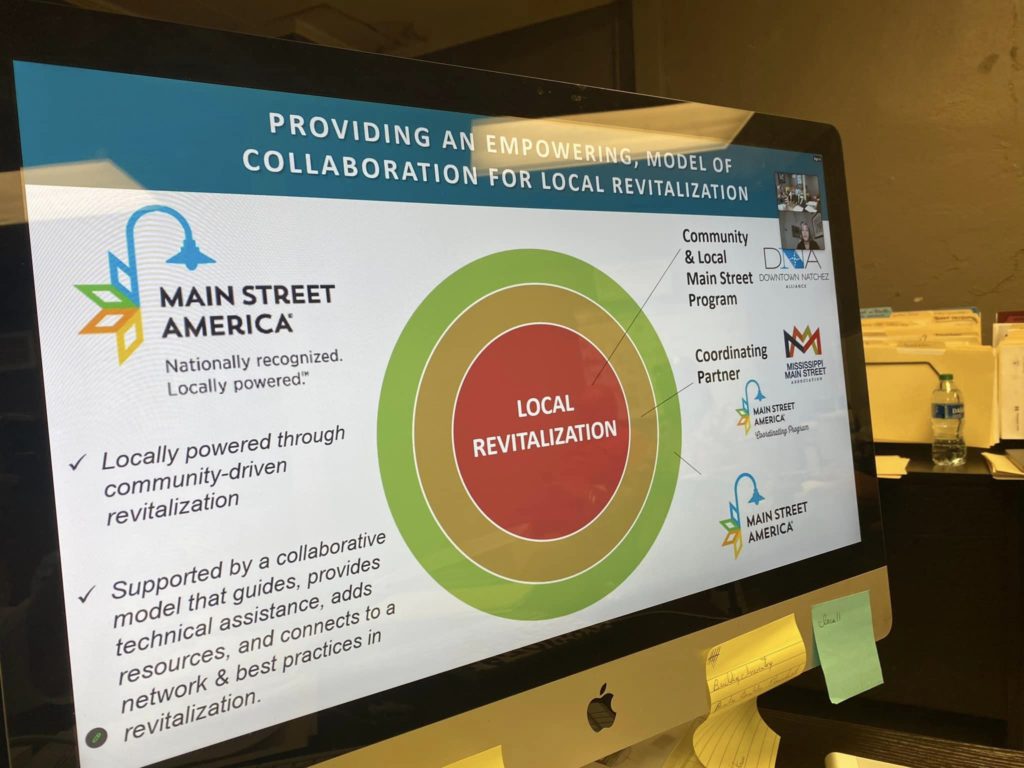 Thanks for sharing your time and expertise with us, Jennifer and Lisa!